Science in support of the Sendai Framework for Disaster Risk Reduction
The Disaster Risk Management Knowledge Centre (DRMKC) is the Knowledge Centre of the European Commission that addresses the Science-Policy interface in the field of managing disaster risk - both natural and man-made - across the Commission, EU Member States and beyond. Keen to share European science, knowledge and expertise with the global community, the DRMKC has tackled several of the UNISDR Science and Technology Roadmap actions in its work programme.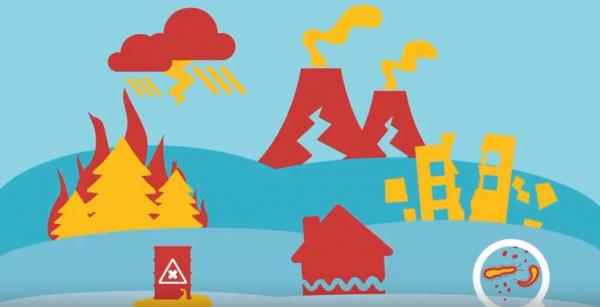 Knowledge Centre for Disaster Risk Management
Gathering together communities dealing with disasters to manage disaster risk in a more coordinated way.


An overview of the Disaster Risk Management Knowledge Centre
Improved understanding of disaster risk helps to build resilience and informed approaches to policymaking, thereby contributing to sustainable, smart and inclusive growth.


Mapping human presence on Earth
Key messages from the Human Planet atlas.


The PESETA project
See how scientists at the JRC study climate change and analyse different possible effects it has on Europe.


Satellite images for disaster management
Satellite data play an essential role in disaster risk management.


Take a virtual tour of the European Crisis Management Laboratory
JRC scientists develop tools and technologies that collect, analyse and make sense of a huge amount of information from various sources when disaster strikes.


How Europe came together to fight forest fires
In 2017, the small Italian town of Ottaviano was under threat from blazing forest fires. Watch to find out what happened.